About Our Flo Family
We're a group of like-minded, fashion-loving people who find joy in making everyone who shops at Flo & Frankie feel their best! We're lucky to be a tight-knit bunch who know how to work hard and play hard, building strong friendships along the way, and we love that the business is woman-owned and NZ operated.

We call ourselves the 'Flo Family' because we truly do feel like family. We work together to achieve goals, support one another, and put a whole lot of heart into every decision we make for the business and for our customers. There's nothing better than being warm, kind and caring in our eyes!
At the end of the day, it comes down to one thing – we're people who care about people. If this sounds like you, please get in touch!
Workplace & Culture
We feel so blessed to be surrounded by genuine, incredibly talented and kind people who work across our head office and boutiques. We are united by the desire to create an authentic and enjoyable experience for all our staff and customers.
We don't like to take ourselves too seriously – we love a catch-up and a giggle with colleagues and customers alike. We love what we do, so naturally take great care in all areas of our work, but we believe work can (and should) be fun too! The passion we have for our brands and people is what makes our hearts full.
Perks & Vibes
We value a healthy work-life balance, and there are some pretty awesome benefits of working here that we think you should know about…
Competitive hourly pay
Generous staff discounts (who doesn't love a discount on the best brands around!?)
Super Sale bonuses for our boutique staff
Training and development courses
A flexible and supportive work environment
Opportunities for growth, promotions and new roles within the company
Work alongside the best local and international brands in fashion, homeware and accessories
Giving Back & Being Change-makers
Flo & Frankie was built so that we could give back to the community. We pride ourselves on being passionate change-makers, constantly striving to do more, and to do better, when it comes to giving back to others and making environmentally impactful decisions.
Read more about our Philosophy & Values, Environmental Responsibility, Community Kindness, and ethos on High Quality Products that last to see how we stay accountable for creating change in the world.
Our founder Chrissy sat down with Tearfund NZ to share our story of Flo Gives Back: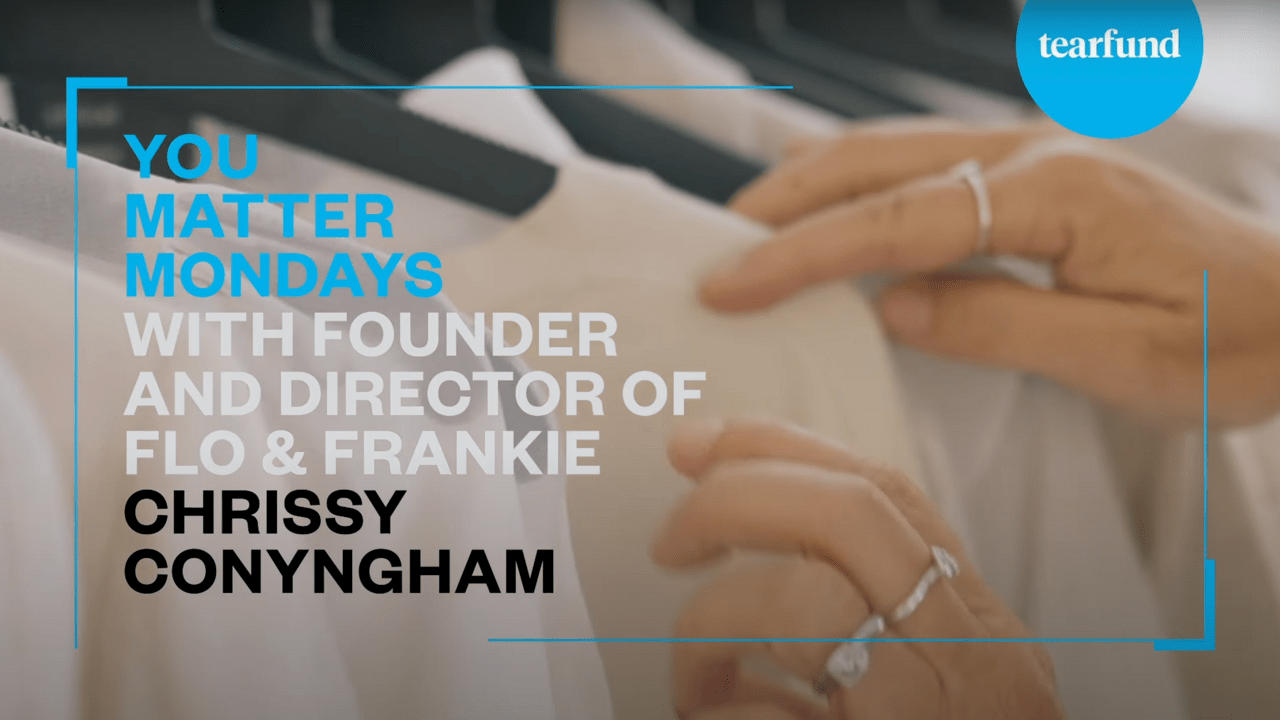 Your Pathway to Success
Nothing makes us happier than seeing YOU succeed! We always encourage our Flo Family to work towards their dreams and goals, and we truly believe in the talent and work-ethic of everyone here. We know you're destined for great things, and if you're turning up with the passion, energy and heart that's authentic to you and where you want to go in your career, the sky really is the limit (as cliché as that sounds… It's true)! If there's anything we can do to assist our Flo Family members succeed, we'll do just that – you have our word.
Read a few interviews with people who started at Flo & Frankie years ago, who have grown and learned so much along the way, progressing to senior roles and doing what was once a dream on their vision-board!
I began at the start of 2021 as the E-commerce Assistant. Since then, having worked through COVID I've seen the E-Commerce side of the business grow so much, and along with that my role has grown to now organise, style and direct our studio and campaign photoshoots... Read more
Monique – E-Commerce & Photoshoot Coordinator (Head Office)

I started as a Sales Assistant in the Milford (Auckland) boutique. I was then promoted to Stock Coordinator for Milford and have now progressed to Merchandise Planner at the Head Office. Read More

Hannah – Merchandise Planner (Head Office)


I began in 2018 as the Store Manager at our very first downtown Auckland store. I had always wanted to work in fashion in a buying capacity, so after working in the company for a year, took the leap and applied for the role of Fashion Buyer. I was thrilled to get this role and have learnt so much since then... Read more
Iris - Head Fashion & Accessories Buyer
Already working at Flo & Frankie?
Let's recruit together and find your next colleague.